Enjoy Paradise in Maui - Visit our rental condo on the beach in Maui!!
The Reunion Planning Committee is pleased to announce that
the North Hagerstown High School, Class of 1964
60th Class Reunion !!
will be held on
TBD
At
TBD
Further details will be posted here as they are finalized.
If you would like to have the Reunion Committee know your contact information, please send it to Mike Flowers at mike.flowers 'at' gmail.com
We look forward to seeing our classmates at our next milestone event !!

This Class Roster was prepared the roster the Reunion Committe used to plan our 45th reunion. If you have found this page and your name has changed, is missing or is misspelled, please drop me an email at mike.flowers 'at' gmail.com and I'll update the page.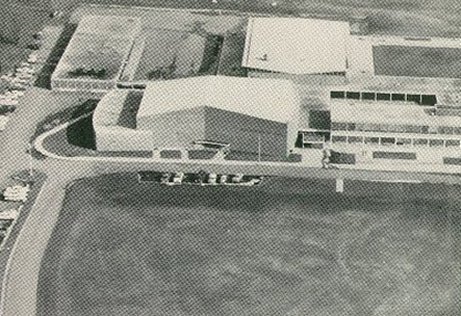 Here's old North High in 1961 - close enough

Who's this guy, anyway?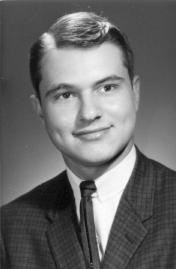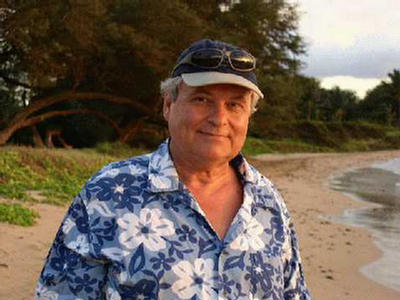 Howdy Classmate!

The NHHS Class of 1964 50th Reunion Committee needs your help! If you can provide us any contact information for our classmates listed below, it will be a big help to the committee as we compile our mailing list.

Wesley Balthus
Connie Cubbage Stewart
Bart Drury
Linda Eyler Kline
John Gerwig
Carole Lea Harne
Susan Harrison Bisser
Robert Harvey, Jr.
Linda Hawbaker
Nancy Miller
Catherine Mills Crothers
Mary Montgomery Coover
Agnes Murray
Joyce Myers Walker
Mary Myers
William (Mike) Rawls, Sr.
William Recher
Constance Ruby
Richard Showe
John Smith
Sharon Snyder Stouffer


Please let me know if you can share any information with us.
Thanks! - Mike Flowers - mike.flowers 'at' gmail.com
Go Hubs !!
NHHS '64 Class Roster
Gregory Abeln
Stephen (Steve) Absalom
Gregory Adams
Linda Adams
Julia (Julie) Aldridge Moores
Janis Archer Shank
Patricia Arnsparger Long
Phyllis Baer Brady
Sherwood Bair
Diana Baker Lorshbaugh
Karen Baker Rudisill
Kenneth Robert Baker
Mary Jean Baker Peters
Nancy Baker Castle
Robert M. Baker
Samuel Robert Baker
Wesley Balthus
Allan Bare
Raymond Barnes
Albert (Scip) Barnhart
Mark Barnhart
Paul Barr
Richard Barr
Sue Ellen Bartles Blickenstaff
Bill Baylis
Ralph (Ricky) Beard III
Gayle Becker
Richard Bell
Gary Benner
Barbara Betts Sprecher
Linda Bingaman Bradley
Robert Bittinger
Paul Blair, Jr.
Wayne Blevins
Danny Blickenstaff
Jimmie (Jim) Blickenstaff
Leah (Jayne) Bloyer Angle
Kathleen (Kathy) Boublitz Amos
Donald Boward
Russell Boward
James Bowen
Betty Bowers Knepper
Denny Bowers
John Bowers, Jr.
Earl Bragunier
Marilyn Brandenburg
Carol Broadus Moxley
Billie Lee Brown Brining
Randy Paul Brown
Rodney Brown
Patricia Burger Eccard
Eileen Buss Graeff
Kathryn Campbell Thomas
Donna Carbaugh Barbour
Carolyn Carnahan Brzowski
Leonard Carpenter
Sally Ann Carrill Lay
Herbert Cassidy
Thomas Chedester
Kristin Clawson Merckle
Leisa Clingan Thomas
Lynn Coble Damasco
Edward (Ed) W. Cochran, Jr.
Martin (Marty) Coffey
Joseph Comella
Lloyd Comstock
Sandra Conklin Becker
David Cooey
Dorothy Cook Keats
Carol Cooley Walter
Virginia (Jeni) Corderman Keyser
Ronald Coss
Edwin (Eddie) Crider, Jr.
Robert (David) Crim
Ralph Cross
Arthur (Art) Crumbacker
Connie Cubbage Stewart
Joyce Cump Mock
Irvin Daley
Sheila (Pastor) Davidson Rogers
Waneta Davis Rodeheaver
Mary-Christy Dawson Mahon
Michael Dawson
Roscoe (Craig) Day
Harley Day III
Ronald DeVore
Lehman Diller
Carolyn Divelbiss Hoover
Wayne Dixon
Suzanne Doarnberger Bell
Walter (Randy) (Dr.) Dodson, Jr
Dwight Dofflemyer
Gwyneth (Paige) Doleman Russ
Carol Doty Hill
Gary Doub
Jeanne Draper Embree
Calvin (Kak) Drenner
Jeanne Dresher Butcher
Barton (Bart) Drury
Sandra Dunahugh Morris
Robert (Bob) Dunn
Ronald Dunne
Linda Dutrow Spikes
Shirley Eaton Jones
Paul Eberhart
Delores (Jane) Ebersole Groves
Joyce Ebersole Finniff
Patricia Ebersole Cline
Douglas Edwards
Alan Eichelberger
Elaine Eisiminger Jackson
Bruce Elliott
Terry Elliott
Dennis Evans
Terelyn Eves Norman
Elizabeth (Ann) Eyler Moore
Linda Eyler Kline
Roger Faber
Bruce J. Fairchild
Barbara Fisher Kistler
Donna Fisher Dibitonto
John Fleagle, Jr.
Nancy Fleigh Daugherty
Michael (Mike) Flowers
Debra Ford Harris
Joanne Forry Combs
Joyce Forsyth Petry
Robert (Michael) Forte
Linda Fowler Binns
Mary Lou Fox Lorshbaugh
Vicki Fraker Bard
Faye Funkhouser Smith
Judy Funkhouser Melby-Robinson
Steven (Steve) Ganoe
Charles (Alan) Garrett
John Gerwig
Bill (Gill) Gibby
Gregory (Greg) Gibney
Dale Gilbert
Robert Gipe
James Goldman
Barry Gould
Larry Gower
Patricia (Patty) Grice Randall
Donald Grove
Steven Grumbacher
Sharon (Shari) Hackman Rowlett
Virginia (Sue) Hahn Teter
Gary Hammond
Joan Hamsher Wetzel
Harry (Clifford) Harbaugh
Paul Hargett
Carole Lea Harne
Carol Ann Harne Campbell
Dick Harr
Susan Harrison Bisser
Ronald (Ron) Harsh
Judith Harshman Butts
Karen Hartle Keefer
Robert Harvey Jr.
Nancy Hassett
Linda Hawbaker
Gary Hay
Audrey Heefner Dowler
Mary Heiston Ingram
Catherine Helm Winter
Alton (Leroy) Henderson
Krieger (Rocky) Henderson III
Jacob (Jack) Hendricks
Larry Hettenhouser
Donald (Don) Hetzer
Mary Theresa (Teri) Heyworth Bricker
Gregory Hobstetter
Danny Hoff
Charles (Pud) Hoffman
Donna Holmes Foltz
Marjorie Holzapel Long
Denton Honodel
Steve Hoover
Donald Horst
Louise Horst
Thomas Horst
Stephanie Howells Wagner
Glenda Hull Green
Peter Hull
David Hull, Jr.
Linda Ingerto Wright
Robert Ippolito
Barbara Irvine
Lonnie Jenkins
Ronald Johnson
Ronald (Ron) Jones
Paul Jones, Jr.
Douglas Karn
Susan Karsay Thompson
Adrena Keener Sheppard
Barbara Keener
Gregory (Chub) Keller
John (Randy) Keller
Margaret Keller Ruege
Dick Kelly
Wanda Kelsh Johnson
Connie Kemp Stouffer
Sharon Kemp Smith
Ronald Kendrick
Thomas (Tom) Kennedy
Richard (Vaughn) Kershner
Carroll Ketterman
Timothy Kight
Rebecca (Becky) King Lefever
Valerie King Toms
Linda Kinnison Swearingen
Sherry Kiser Shoemaker
Betty Kline Biser
Daisy Kline Kreps
Ruth Kline Marshall
Catherine Knecht Ishman
Guy (Cleveland) Knepper
William (Bill) Knicley
Susan Knode Beaver
Janice Kopp
Vicki Kovaleski Flook
Paul Kramer
Donna Kretsinger Stevenson
Joan Kriner Carty
Diane Kropka Grumbine
Barbara Lamb Lewis
George Lambillotte III
Theodore Lawhead, Jr.
Nannette (Suzy) Layman Knezevich
Donna Leedy Miner
Susan Lefever Bowman
Barbara Leiter Arnold
Laura Lewis Shindle
Timothy Lewis
Raymond Lewis II
Janell Lindman Almquist
James Lockley
Dewey Lockwood, Jr.
Barbara Logan Hunt
Terry Logan
Deanna Lomotte
Penelope (Penny) Lowman Marks
Barbara Lucas Telemeco
Michael Lum
Edwin Lushbaugh
Patricia Mann Deimel
William Mapes
Robert "Bruce" Marpel
Barbara Martin Warden
Derald Martin
Leoren Martin
Mary Martin Holder
Mary (Peggi) Martin Helman
Victor Martin

Woodrow (Woody) W. Mason II


Karen Mauck Hammond
Barbara Maynard Stewart
Patrick McCarren
Ralph McCarty
Norman (Terry) McClelland III
Karen McConnell Downing
Frank McCraw
Mary McCullough Roof
Richard McGill
William McKeever
Linda McKelvie Horner
Danna Mentzer
Mary Merckle Reed
Jan Messersmith Motz
Wulf Meyer
David Middlekauff
John (Jack) Middlekauff
Patricia Middleton Whittier
Pamela (Pam) Miles Carey
Diana Miller Trovinger
Nancy Miller
Sharon A. Miller Snyder
William (Willie) Miller
Catherine Mills Crothers
Edward Mobley
Terry Moffitt
Patricia Molten Powell
Charles Mongan
Mary Montgomery Coover
Diane Moser Bair
Aleta Mowen Keller
Charles (Gene) Mowen, Jr.
Beverley Jean Mumma Walker
Myles Mumma
Janice Munson Seekford
Agnes Murray
Don Murray
Judy Myerly
David Myers
Joyce Myers Walker
Mary Myers
Samuel Myers
Terry Myers
Elaine Nakopoulos Flores
Martin (Randy) Neal
Richard Needy
Barbara Neilson Cody
Robert Nigh
John Nimick
Linda Niner Pohl
Georgi (Gann) Noel Breichner
Nancy Jo Nye Weirich
Kenneth Olsen
Frank Orendorff
Joy Orndorff Ebersole
Charlene Ott Jones
Charlene (Char) Owens Gardner
Charles (Buddy) Oyler
Linda Paul Augustine
Larry Paulsgrove
Richard Peiffer
Joseph Pelizzoni
Gary Penner
Samuel Perrott, Sr.
Kenneth Picone
David Pile
Georgia Plummer Newman
Linda Poe Loveless
Judith (Judi) Poffenberger Stouffer
Terry Poper
Ronald Powers
Frank Pulieri
John Pullman
Bonnie Ragland
Karen Rasmussen Miller
William (Mike) Rawls, Sr.
William Recher
Judith (Judy) Reese Simon
Bonita Reiff Baker
Lou Anne Rice
Sabina Rice Eberly
Karen Ridenour Budny
Christine Ridge
Steven Ridge
Carolyn Ritter Dunne
Raymond Robinson
Edna (Eileen) Robison Mullenix
Donald Rodgers
Gary (Ivy) Rogers
Gary Rohrer
Robert Rohrer
Susan Rosenfield Myers
Roberta (Ann) Row(e) Leggett
Donald Rowe, Jr.
Constance Ruby Dean
Charles (Chuck) Ruck
Daniel Ryan
Georgia Samios Marudas
Andy Sasse
Gerald Saum
Mary Schlotterbeck Brown
Alvin See
Ronald (Ronnie) Shafer
Richard Shain
Sharon Shanholtz Cullison
Larry Shank
Lois Shank Long
Charles (Rick) Sharer
Floyd Shearer, Jr.
Winchester Sherman
Doris Shilling Wishard
Susan Shilling Doub
Richard Shilling, Jr.
Rosalie Shoemaker Bowers
Martha Shoop Hetzer
Sallie Shope
Jack Short
Richard Showe
Judith (Judy) Shrader Harshman
Richard Shrader
Terry Shuck
Harriet Shupp Thompson
Patricia Slick Kauffman
Carl Smith
Gordon Smith
John Smith
Judith Smith Phleeger
Sandy Smith Norris
Victoria Smith Deloso
Wayne Smith
Grayson Smith, Jr.
Philip Snyder
Ronald Snyder
Sharon Snyder Stouffer
Virginia (Ginger) Snyder
Betty Jane Socks Baker
David Somerlade
Sondra South Riser
Harry Sowers
Larry (Rev) Sowers
William Sowers
Rodney (Rev) Spade
Gary Spaid
Thomas Speakman
Bobby Spoonire
Kelsey Sprecher
Dixie St. Clair Koser
Violet Stark Starr
John Stefano
Mary (Terri) Stegman Stevens
Terrence (Terry) Steiner
Connie Stenger Smith
Rita (Francine) Stenger Ryan
Joseph Stites
Mary Stotler Quigley
Shirley Stotler Martin
Jay Stouffer
Preston Stout
Lois Ann Strite Minnich
John Strite II
Richard Strock
Mary Ellen (Mike) Suder Malone
Brenda Sullivan Beardmore
Mary (Jane) Summers Staley
Carol Sweigert Winters
Judith Swisher Herbaugh
Sue Ann Swisher
Sally Ann Tabb Wilkerson
Jerry Telemeco
Glenn Tingle
David Titlow
Susan Tritch Hawbaker
William (Bill) Troup III
Caroline Uzelac Buhrman
Charles Vergers
Hugh Wachter
Virginia (Christine) Waggoner
John Wagner, Jr.
John Wahler
Kathy Walker Hawbaker
Shirley Warden Lushbaugh
Patricia (Pat) Weaver Tagg
Lynda Webb Darr
Carol Whetstone
Carol White
Julia (Julie) White McLean
Melvin Wible
William Widdows
Eleanor (Ellie) Wiles Robinson
Clyde (Michael) Wilhide
Richard (Rick) Wilson, Jr.
Richard Wingler
Jacquelyn Witt
Carl "Buzzie" Wittmer
David Wolf
Mary (Judy) (Julie) Wolf Rausch
Roy Wolf
Delores Wolfe Hayes
Frederick Wolford
Fred Woodward
Walter (Barry) Wraga
James Wray
Carolyn Wright Upperman
Velma (Dolores) Wright Atha
Douglas Wright, Jr.
David Young
Mary Jane Young Shipley
Richard (Rick) Young
Patsy Younker Klinger
Alice Younkins
Gerald Lansing (Lanny) Zeigler
Anita Zellers Magner
In Memoriam
It is with regret that I list the names of our NHHS Class of 1964 classmates who have passed away.
Gregory Barton Abeln
Stephen (Steve) Absalom
Gregory Adams
Linda Adams
Patricia Arnsparger Long
Diana Baker Lorshbaugh
Samuel Robert Baker
Mark Elsworth Barnhart
Paul Barr
Richard H. Barr
Ralph (Ricky) Beard III
Barbara Betts Sprecher
Jimmie Blickenstaff
Linda Bingaman Bradley
Robert Edward Bittinger
Paul H. Blair, Jr.
John Bowers
Marilyn Brandenburg
Carol Broadus Moxley
Billie Lee Brown Brining
Randy Paul Brown
Eileen Buss Graeff
Leonard Carpenter
Herbert Cassidy
Thomas Chedester
Edward (Ed) W. Cochran, Jr.
Carol Cooley Walter
Ronald L. Coss
Irvin R. Daley, Jr.
Waneta Davis Rodeheaver
Harley Day Jr.
Ronald Arthur DeVore
Calvin (Kak) Drenner, Jr.
Barton (Bart) Drury
Robert (Bob) Dunn
Terelyn Eves Norman
Elizabeth Ann Eyler Moore
Bruce J. Fairchild
Donna Fisher DiBitonto
Mary Lou Fox Lorshbaugh
Dale Gilbert
Robert (Bob) Gipe
Larry G. Gower
Paul Hargett
Carol Ann Harne Campbell
Mary Heiston Ingram
Leroy Henderson
Larry Hettenhouser
Donald E. Hetzer
Gregory Hobstetter
Donna Holmes Foltz
Steve P. Hoover
Donald R. Horst
Louise Horst Foreman
Mary Ingram Heiston
Lonnie Michael Jenkins
Paul Jones
Susan Karsay Thompson
Barbara Keener
John "Randy" Keller
William (Bill) Knicley
James Lockley
Barbara Logan Hunt
Michael Lum
Barbara Lucas Telemeco
Robert "Bruce" Marpel
Leoren Martin
Woodrow (Woody) W. Mason II
Norman Ralph (Terry) McClelland
Mary McCullough Roof
William J. McKeever
Jan Messersmith Motz
Wulf H. Meyer
John (Jack) Middlekauff

Nancy Ann Miller
Cathrine Mae Mills Crothers
Terry L. Moffitt
Charles Mongan
Diane Moser Blair
Beverley Jean Mumma Walker
Judy Ann Myerly Rohrer
David Keith Myers
Elaine Nakapoulos Flores
Richard Lee Needy
Robert Nigh
Nancy Jo Nye Weirich
Larry Paulsgrove
Joseph Pelizzoni
Samuel R. Perrott, Sr.
Terry Poper

Bonnie Ragland
Karen Rasmussen Miller
Judith Reese Simon
Karen Ridenour Budny
Raymond Robinson
Donald Rodgers
Gary Lynn Rogers
Robert Rohrer
Roberta Ann Rowe Leggett
Charles (Chuck) Ruck
Richard (Dick) Shain
Charles (Rick) Sharer

Floyd Shearer, Jr.
Jack Short
Terry Shuck
Carl R. Smith
A. Gordon Smith
Philip R. Snyder
Virginia (Ginger) Louise Snyder
Betty Jane Socks Baker
Terry Glenn Steiner
Joseph D. Stites
Shirley Stotler Martin
Mary Ellen (Mike) Suder Malone
Sue Ann Swisher
William 'Bill' Troup
John Harold Wagner, Jr.
Lynda Webb Darr
Carol Whetstone
Melvin W. Wible
Carl "Buzzy" Wittmer
Julia White Mclean
Roy Wolf
Dolores Wolfe Hayes
Frederick Theodore Wolford
Fred Woodward
Shirley Worden Lushbaugh
Carolyn Wright Upperman
Alice Younkins
Lansing (Lanny) Zeigler
Anita Zellers Magner